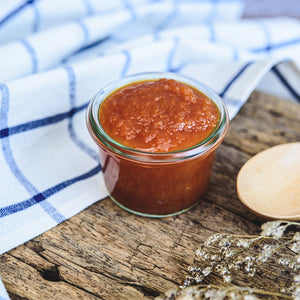 Sourced from our organic garden, this all-natural blend contains vitamins, fibre and antioxidants to support detoxification.
Papaya contains a unique powerful enzyme called papain. This enzyme primarily breaks down proteins which can ease digestion and reduce bloating. Furthermore, this enzyme can also act as an anti-inflammatory supporting digestion as well as overall health.
Pineapple also contains a unique protein digesting enzyme called bromelain. This enzyme not only supports gut health, but studies have shown that bromelain can help reduce inflammation, reduce nasal congestion, and even benefit the immune system.
Ingredients
Papaya, pineapple, apple concentrate, ginger.