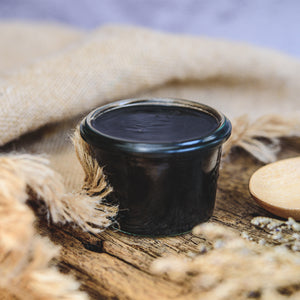 Rich and nutty, with essential minerals such as calcium, iron, zinc and copper for healthy hearts, muscles and bones.
Both honey and sesame seeds contain some unique antioxidant compounds. These antioxidant compounds play a role in maintaining health with some research suggesting that they may protect against chronic illnesses.
Ingredients
Black sesame, organic honey, sesame oil, salt.
Cautions
Honey is not recommended for infants under 12 months of age.